Some people spend a lifetime chasing the Northern Lights, waiting for the moment the most illuminating natural wonder dances on the horizon, lighting the sky above.
It's a transcendent moment that escapes too many would-be Northern Lights revellers, but it doesn't have to be so elusive.
Visit Yellowknife, the capital of the Northwest Territories in Canada's north, and you have a 98 percent chance, if you stay for three nights or more, of seeing and experiencing the most wondrous natural spectacle.
While the incredibly high probability of seeing Aurora Borealis is reason enough to convince most people to consider Yellowknife, here's more proof detailing why it is the world's best place to see the Northern Lights.
5. YELLOWKNIFE'S LOCATION, MOST PROMINENT SPOT IN AURORAL OVAL
Without getting all technical, though I recommend highly learning the science behind it, Yellowknife is smack dab in the middle of the Auroral Oval's most active area (seen below in the red zone). Located at 62.5° N, Yellowknife is less than 400 kilometres south of the Arctic Circle, perfectly positioned for the most consistent and intense Northern Lights viewings.
Its just-south-of-the-Arctic Circle location is actually better than being inside the circle. When you venture too far west, south or north, you enter green zones, seen on the image below, where Fairbanks, Alaska, Norway and Sweden are situated. Not only does the Northern Lights' prominence and intensity fade in green zones, so too does the likelihood of seeing the natural light show.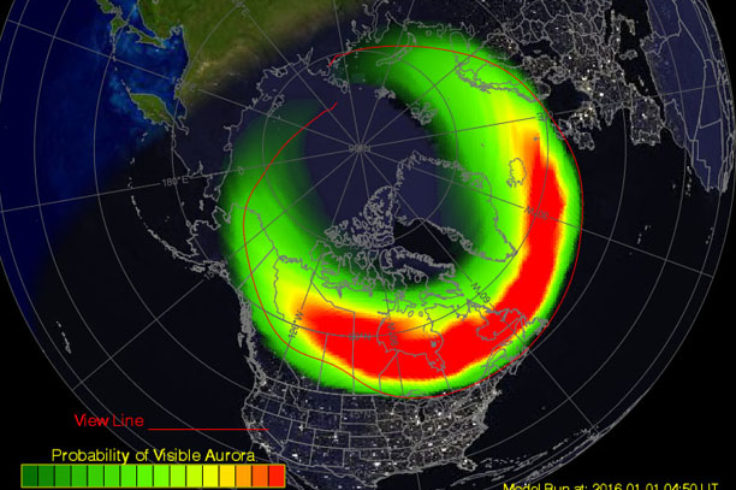 The green areas are still considered great spots to view the Northern Lights, but there's no reason to settle for second best when the best is within reach.
Thanks to Yellowknife's ideal position in the Auroral Oval, the Northern Lights are visible 250 days per year.
4. PERFECT WEATHER AND CLIMATE FOR NORTHERN LIGHTS
When people think of the best places to see the Northern Lights, Iceland, Norway, Fairbanks, even Sweden and Finland come to mind. While all of those places are solid choices, none compare to Yellowknife, thanks in large part to its optimal weather.
Unlike Norway, Fairbanks and other well-known, notorious Northern Lights destinations, Yellowknife isn't near an ocean. If you've ever spent any time on the coast, you know precisely how temperamental the weather can be. In a moment's notice, cloud cover can envelope the sky for days on end.
There's nothing worse than planning your once-in-a-lifetime journey to see the Northern Lights only to be thwarted by poor weather and pesky cloud cover. If I had a dime for every time I heard a traveller curse the weather for getting between them and Aurora Borealis, I'd be able to invest in new technology that instantly clears all cloud cover.
There's a much better, more pragmatic solution, so fear not.
Go to Yellowknife instead.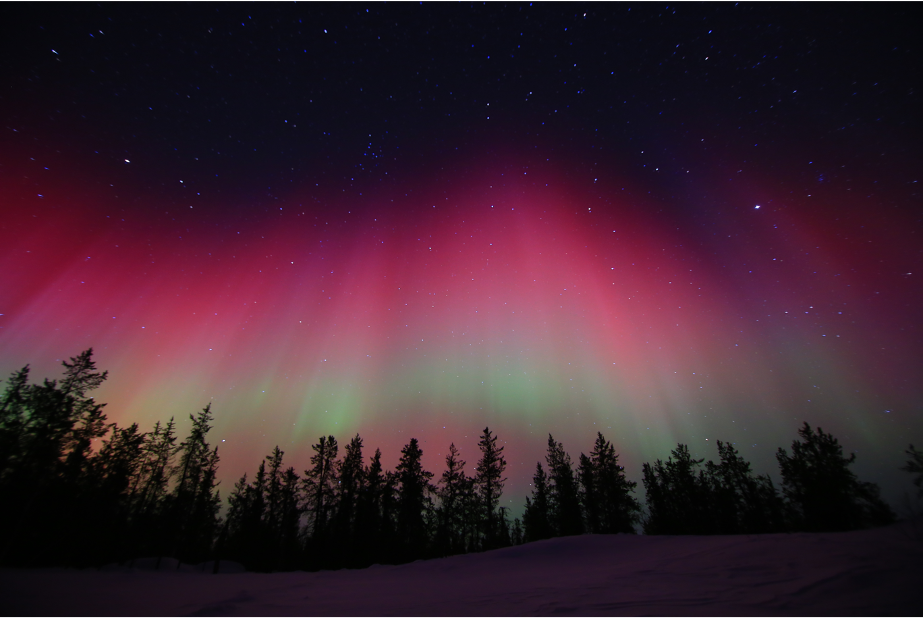 This spectacular array of pinks, greens and a feint purple tinge were seen outside of Yellowknife.
As mentioned, Yellowknife is landlocked and nowhere near an ocean. It also has a subarctic climate, so the chance of cloud cover is rare. Its subarctic climate is incredibly conducive to consistent and vivid Northern Lights displays. The presence of the Northern Lights 250 days a year is evidence of that.
The sky above Yellowknife, because of all the aforementioned variables, is consistently crystal clear. Along with the prevalence of Northern Lights, Yellowknife is home to an abundance of unimpeded, unobstructed starry nights.
Talk about dreamy.
3. YELLOWKNIFE IS MORE AFFORDABLE THAN OTHER TOP NORTHERN LIGHTS DESTINATIONS
I'd love to say seeing the Northern Lights doesn't cost anything, but that isn't entirely true is it? If you live in a place that is occasionally graced by its fleeting presence, lucky you, as you're in the minority.
If you really want to be treated to the most rewarding, awe-inspiring, electricity-induced show on Earth, you'll have to travel farther afield. And if you've ever been to Iceland or Norway, you know how expensive things can get. The price of food and drink have increased in recent years, thanks in part to the overall stability and strength of the Euro dollar.
Latest figures show Icelanders pay, on average, 30 percent more than Canadians to live. Canada is inarguably the more affordable option. And that's before taking into account the favourable exchange rate throngs of travellers coming to Canada get to make the most, particularly Americans whose currency is seemingly forever stronger than their northern neighbours.
2. YELLOWKNIFE IS MORE ACCESSIBLE THAN YOU MIGHT THINK
The initial reaction, when advising people of Yellowknife's numerous alluring qualities, is one of bemusement, even visible reluctance. People unfamiliar with Yellowknife automatically assume it's extremely challenging to get to. Some people even think it's on the moon.
And they would have been correct, not about the moon part, if we were in the early 2000s. Not anymore, though. Yellowknife is now serviced by numerous high-profile commercial airliners, including Air Canada and West Jet, two of Canada's most trusted aviation companies. Both airlines fly to Yellowknife daily. You can also fly Canadian North from Edmonton on a daily basis.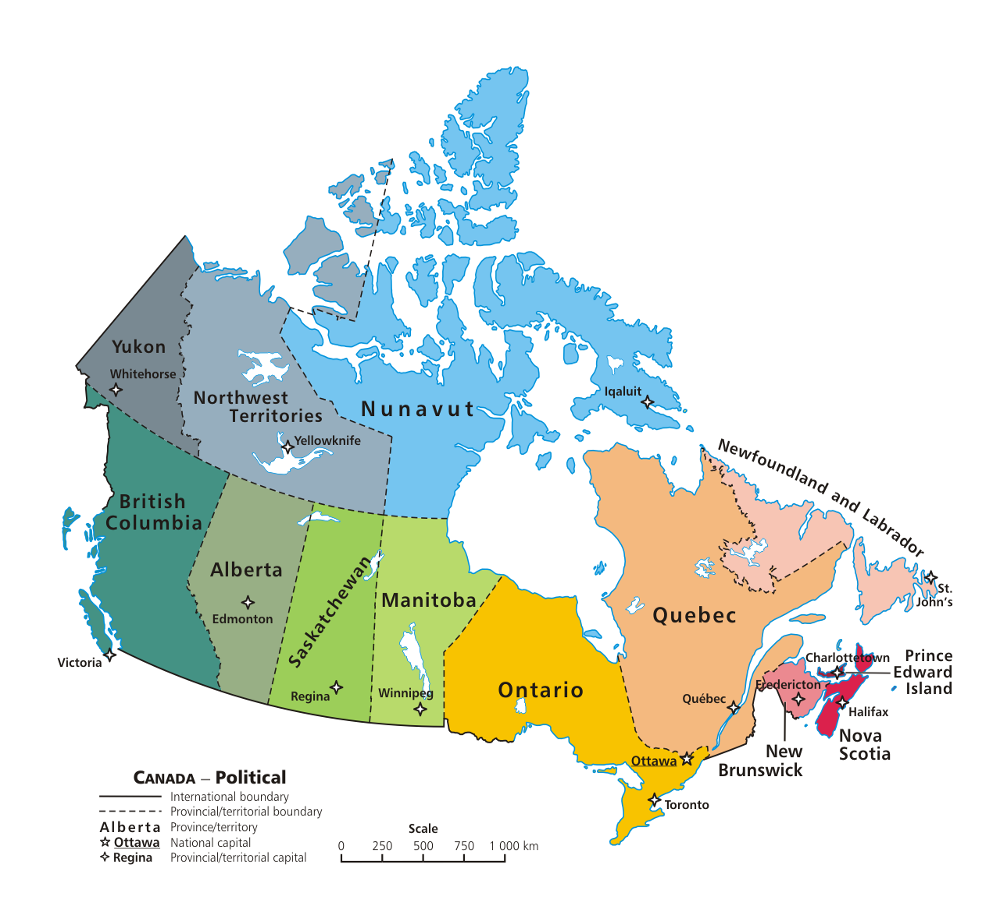 You can fly from New York to Yellowknife, depending on the time of year, for as little as $600 USD. Yes, you'll embark on a slightly round-about-way of reaching Yellowknife. But in this case it's not about the journey, but the destination. Once you arrive in Yellowknife and feast your eyes on the Northern Lights, your two-stop, eight and a half hour total flying time will be worth it.
Calgary and Vancouver are the main hubs, usually the two places where you'll embark for the last leg, prior to arriving in Yellowknife. The flight from Calgary to Yellowknife takes only two and a half hours, while flying from Vancouver is just over three hours.
It will take you just over six hours total flying time from Los Angeles and slightly less than nine hours from New York.
Once you arrive in the capital of Northwest Territories, Yellowknife Tours picks you up from the airport and takes you on the experience of your life.
1. 98% CHANCE OF SEEING NORTHERN LIGHTS IN YELLOWKNIFE
Save the best for last, right? Well, I'd say a 98% chance of seeing the Northern Lights constitutes the best. If you stay in Yellowknife for three or more nights (Yellowknife Tours offers four and five-day tours), at least one Aurora Borealis sighting is all-but guaranteed.
Now that's a stat worth getting excited over. No other Northern Lights destination on the globe can offer the same scientifically proven incentive.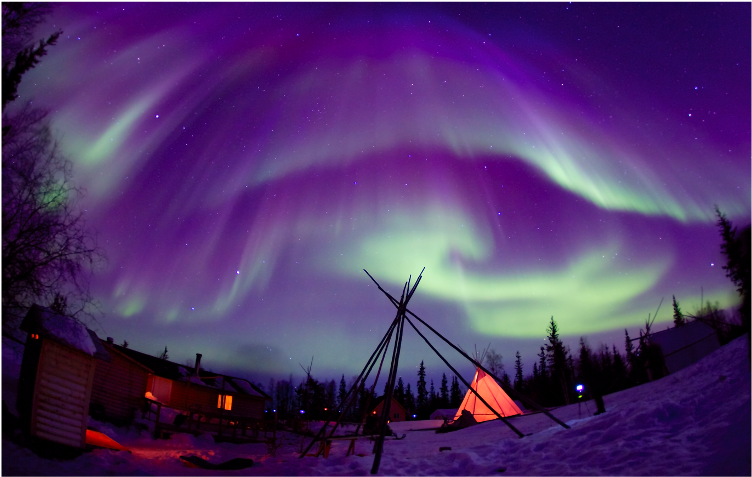 As if the 98% certainty isn't enough, Yellowknife is blessed with the most extensive season to see the Northern Lights. You can see Aurora Borealis from mid-August all the way through mid-April, a fact not nearly enough people are abreast of.
Yes, I said August!
As soon as there is enough hours of darkness, the Northern Lights join the Yellowknife party.
Like Count Dracula, the Northern Lights don't do so well during daylight hours. The good news is that May, June and July evaporate faster than moisture during the summer in Australia's outback, paving the way for yet another almost-nine month Aurora Borealis viewing season.
It's yet another reason Yellowknife separates itself from the competition.
If you're still not convinced Yellowknife is the world's premier Northern Lights destination, let Yellowknife Tours be your guiding light. It's high time Canada's last frontier gets the acclaim it deserves.